Friday, April 27, 2007
Thanks to our friend Rachael we caught this adorable picture of our son in a moment of extreme cuteness. Awww...
Posted by

The Marcantonios
at 4:42 PM
2 comments:


Thursday, April 19, 2007
We're in our second week of being parents and it's everything and nothing like we imagined. Jack has proved to be an excellent eater, sleeper, and
pooper
(which is a good thing because that's about all he does!). His cuteness is
irresistable
so I'll go ahead and post some of the first pictures we took. Hopefully I'll soon be able to post some more recent ones. He changes so much in just a week!
This picture was taken just hours after Jack was born. Here the nurse is making sure everything seems to be working correctly. I really appreciated the fact that he didn't have to leave the whole time they were checking him out. (That's my hand on the left making a cameo appearance.)
Jack and Mommy just after he was born. They had just finished putting some eye ointment on him.
Our first family portrait (good thing Dad has long arms!). Isn't he photogenic! (Oh, and Jack is too.)
Jack and Daddy all bundled up and ready to head home.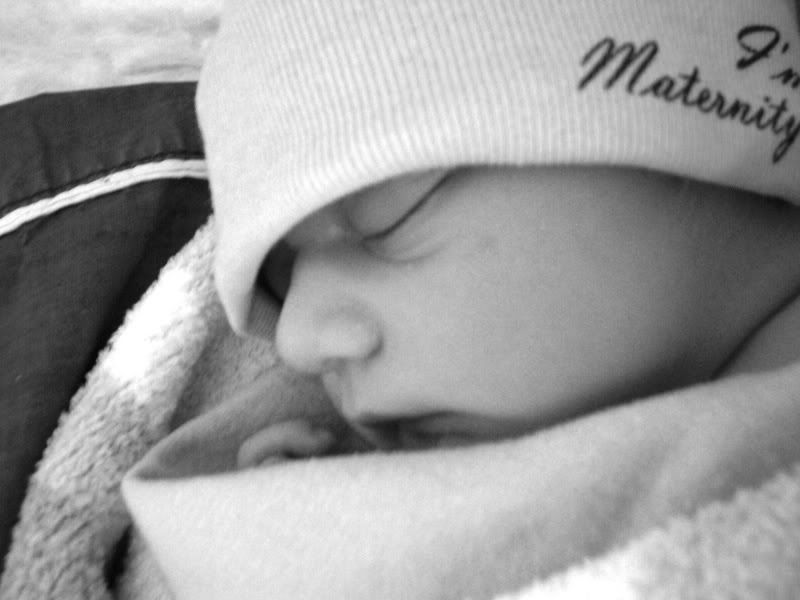 Isn't he a cute sleeper!?
Posted by

The Marcantonios
at 12:51 PM
2 comments:


Saturday, April 7, 2007
Posted by

The Marcantonios
at 12:38 PM
No comments: